So last night at the American Music Awards Nikki Minaj walked the red carpet in a Neon Yellow Mermaid style Monique Lhuillier gown that she bought off the rack. Well of course Fashion hawks were all over the fact that Julie Bowen (of Modern Family) wore the very same dress at this year's Emmy Awards in September. Now I hate it when fashion television shows do that "Who Wore it Best?" crap. I think that it is demeaning, and pits women against one another unnecessarily. So we won't be going there. Instead what I would like to point out is that even though these women are worlds apart in type: one white the other black, one svelte the other curvy, well they are both blonde but I have to say that I think they both look fabulous, and the dress flatters them equally.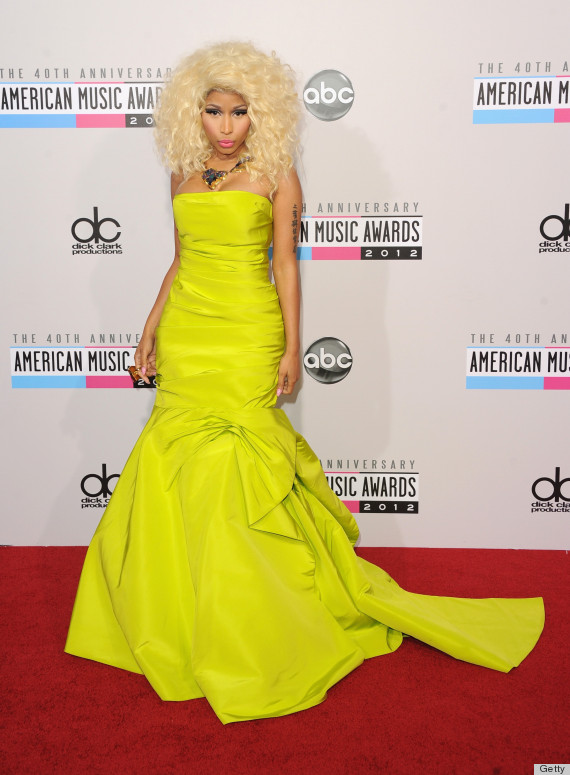 Now I am not a huge Nikki Minaj fan, and I am not one for her fashion antics, so I think that this is the most elegant that I have seen her and she pulls it off wonderfully.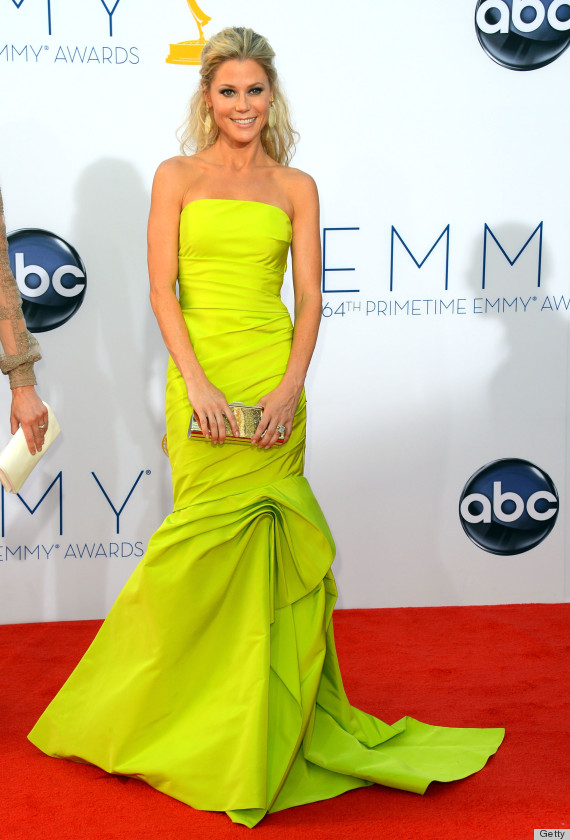 I love the look on Julia as well, I think that this is a hard color for a fair skinned woman to wear and she pulls it off. She has a slight frame but the draping falls in the right places as to add volume where it needs to be to give her a more classic hourglass shape.
Where they look completely different, and great, the dress is still a character of it's own, recognizable but not overpowering.
You see there is no reason to compare, when we can just stare— and say how beautifully individual both of these women are even in the same dress. (there is room for all of us!)